Int. Ch. LuYCh. EUJW Areswuma Vividjo Makani
x
SuCh Zaxxon´s Coolqueen Chelzie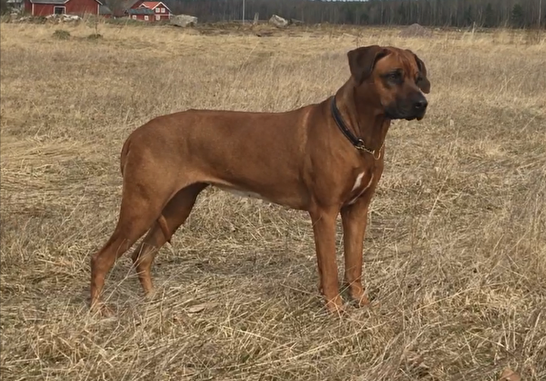 Ge-Ge is from Chelzies second litter 2011. She is kept on breeder terms and lives with Johan's mom Britt Eklöf, my mother in law so we see GeGe several days a week,
GeGe is healthy and MH-tested and gunshot proof. She is a female of the smaller type, with good proportions, substance, great movements and an absolutely perfect long symmetric ridge, She is brave, very curious and easygoing and extremely kind to kids :-)
She has been to several obedience courses during the years and now on older days she also trains blood tracking. Her mom Britt is very active with her but has no big interest in showing. And during these latest years all my time was at work, so she is rarely shown our "little--princess".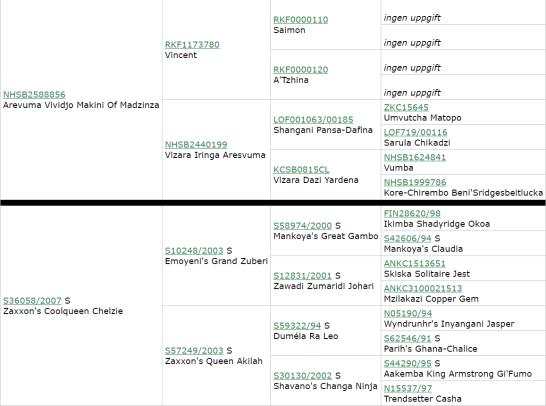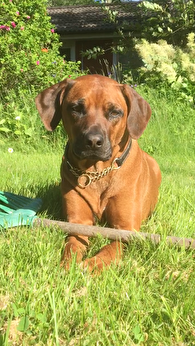 Sex: Female
Born: 2011-04-18
Reg: SE34688/2011
Hight: 61cm
Weigt: 33 kg
HD: A/A
ED: 0/0
JME: clear
Breeder: Zaxxon´s Kennel
Owner: Britt Eklöf/Zaxxon´s kennel