Aakemba´s King Armstrong Gi´Fumo - "Zack"
Austuch Marsabit M´Fumo x Intuch Simbashana´s Givenchy
Zack is our foundation dog. He is a combination of top Australian/Swedish bloodlines. When we got him we didn´t have any thoughts about going into breeding. But after spending time with this wonderful dog the interest started to grow. Zack has a fantastic personality, he is full of life with a fantastic sense of humor and always with a wagging tail.

We bought him in 1995. He was born at Aakembas kennels together with his eight brothers and sisters. Zack´s mother is Intuch Simbashanas Givenchy "Curry" and his father is the famous Australian male Marsabit M´Fumo "Hogan".
Zack is the most lovely dog you possibly could own. He has a great mentality. He is very affectionate, strong and clever. He is my follower and best friend.
We have trained both obedience and tracking and of course has it been a lot of shows. Zack became a Swedish conformation champion at the age of two and not so long after that he gained his Norwegian champion title. He has also been at the Swedish top-ten list for several years.
Zack is proud father to three litters and you can find him and his littermates backward in many RR-pedigrees of today. Zack is today a happy and still very active "oldie", always with a wagging tail!
My strong feelings for Zack made me choose our kennel name - Zaxxon´s.
Zack finished his Swedish champion title in August 1997.
Altogether he has won 3 Swedish CCs, 2 CACIB, 7 BOB, 3 BOS and over 30 champion quality and best male placements. He has also been placed at the top-ten list in Sweden for several years.
He gained his Norwegian champion title after just entering one show in Norway!
CC 1: 1996-09-21-037 HALLSTAHAMMAR SHOW NAT SSD
Domare NORDIN ERNA BRITT
CC 2: 1996-08-24-001 NYKÖPING LÖRDAG SHOW NAT SKK
Domare LIE HELGE
CC 3: 1997-08-24-001 NORRKÖPING SHOW NAT SKK
Domare KARLSDOTTER NINA
Godkänd champion: SUCH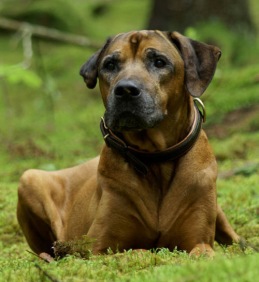 Sex: Male
Born:1995-06-25
Reg: S-44290/95
Hight: 68 cm
Weigt: 45 kg
Hd: ua (free)
Litters: 3
Titles: Such Nuch
Breeder: Aakemba´s Kennel
Owner: Zaxxons Kennel